TRICIA FUGLESTAD
Done Illustrating (maybe)
This is crazy! I just turned in over 50 illustrations for PETER o'Meter.
A children's book is typically 32 pages of illustrations. Some of the illustrations are two-page spreads. Some are one page, and some are spot illustrations. You might have multiple spot illustrations on one page depending on the layout. Ha, do you hear me trying to sound like I know what I'm talking about? I'm just repeating what I've been told. Remember, everything is new to me
Let's just take a moment to think about this. I illustrated a book!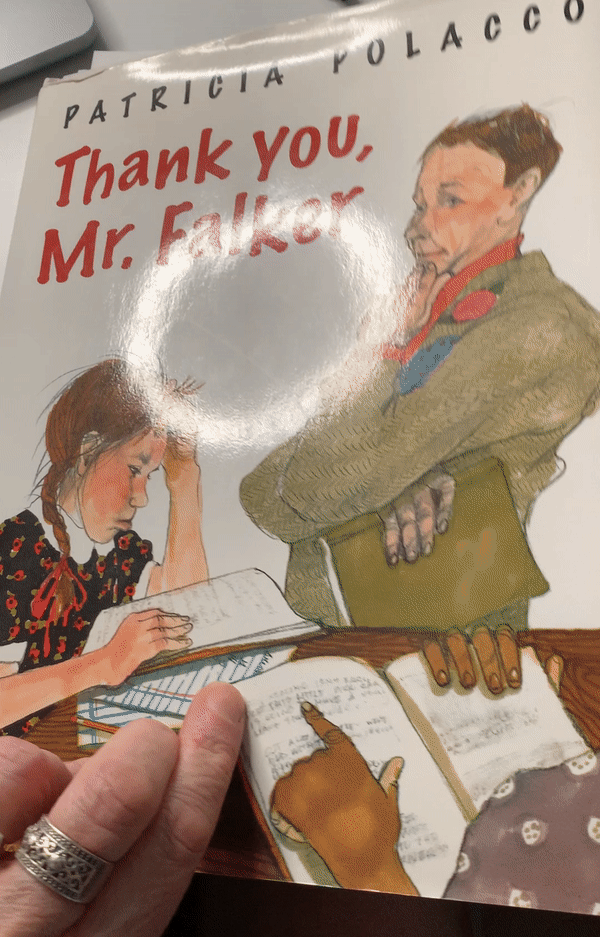 Years and years ago, I helped host the author/illustrator Patricia Polacco as she visited my district. I picked her brain about writing and illustrating a children's book over lunch. She mapped out a book layout plan and even made me a 32-page booklet so I could visualize it. Then she signed my copy of Thank you, Mr. Falker. I remember at one point I began crying. I wasn't expecting to. I just was flooded with such a strong longing to try that I burst with tears. I went home that day and started jotting down a list of ideas I could write about. I tucked that list in my
signed copy, and went back to work the next day in my classroom. That was 2004. Since then I've peeked at the list a few times. I even asked myself to try sketching illustrations to match some of these ideas. I didn't get very far. It made me wonder if I had it in me.
I know there is still plenty of work ahead of me with all the animations I want to create to make the pages come to life with augmented reality, but all of this work is focused, fun, creative, and life-giving. I'm so excited about every little accomplishment. I keep sharing online glimpses of what I'm making. Have you seen? Check them out..
Did you make it all the way down here?
Thank you.
I bet you would be perfect for
my PETER o'Meter Launch Team.
Here is the form to sign up.
I hope you consider!